How to Choose Exercises for YOU!
FUN FACTS ABOUT BEN!
I love incline dumbbell presses, but hate flat dumbbell presses.
I love rows… Hate pulldowns.
Hate squatting… Love deadlifting.
Ever wondered why you just like certain exercises and dislike others, but often don't know why?
Have you ever chosen one exercise over another because one just, "felt better", than the other one did?
Of course you have.
So have I.
Everyone has.
You can pick up a weight for an exercise, and feel like Thor picking up his hammer.
Other times you feel like Thor's little sister, or his awkward uncoordinated nephew Roger.
Have you ever stopped to think WHY that is?
It's not random.
or by accident…
AND it has a LOT more to do with the results you're getting than you realize!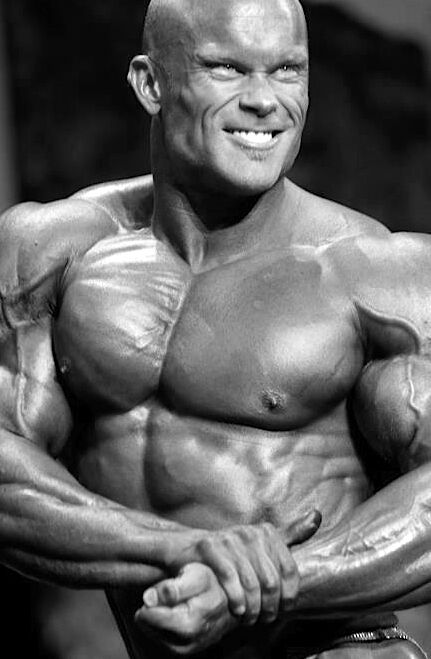 THE IMPACT OF BIOMECHANICS
Remember that guy in high school that could just do every sport better than everyone else?
That guy was me.
(sorry, don't hate).
Things just came naturally to me.
I wasn't the fastest, the smartest, or the strongest, but I was really good at every athletic endeavor I attempted.
(Academics, however… that was a whole different situation).
Think about what makes someone a great basketball player? – Tall and agile.
Want to be a world class runner? – Long Legs, short torso.
You want to be a great baseball pitcher? – You better have long arms.
Someone's genetic makeup determines which sport he or she may be better at.
The same goes for weight training and "loving" or "hating" certain exercises.
WE ARE BUILT WELL FOR SOME EXERCISES, AND NOT FOR OTHERS.
This is just our "BioMechanics".
So…
Just because Ben squats, does bench presses, and deadlifts from the floor…
Or your favorite Instagram personality says dumbbells are better than machines…
It DOES NOT mean it's the same for YOU!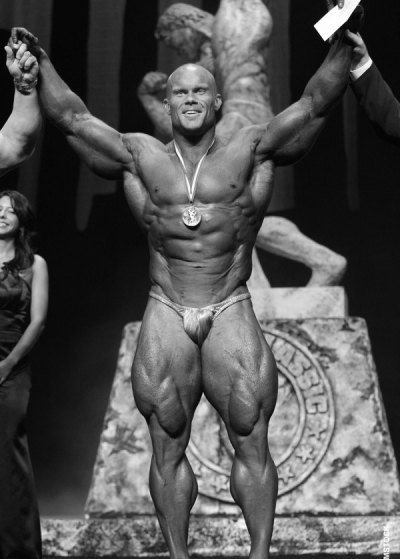 LET ME BE THE FIRST TO UTTER BLASPHEMY...!
Squats can be a SHITTY exercise!
Deadlifts from the floor are not automatically better than from a rack.
Dumbbells ARE NOT better than machines.
If you hate me, don't. I'm just here to allow you to understand the reality of forces.

MUSCLES RESPOND TO FORCES. THINK ABOUT IT.
Weight training is about loading a muscle up to do work.
Creating end to end tension.
Do you think that because I lay down into a bench press that I can automatically assume my chest is the primary muscle doing work?
Training is no different than sports… it depends on WHO IS DOING THEM!
For me a bench press could be amazing, but maybe you get zero growth, sore shoulders and elbows.
OUR BODILY PROPORTIONS DETERMINE WHAT WERE GOOD AT, AND WHAT WERE NOT SO GOOD AT
If you blindly follow people on YouTube, or any muscle building, "authority", you're in for poor results and maybe worse.
Executing exercises that don't fit your body, or that aren't done to account for your body's proportions, will lead to a mountain of unnecessary inflammation to overcome.
Inflammation that's robbing you of your muscle growth and completely stalling your ability to lose fat.
Here is a list of a few of exercises that most people tend to have a hard time with:
Squats
Deadlifts
Bench Press
Pulldowns
Bicep Curls
IF ANY OF THESE TEND TO HURT YOU, OR PERHAPS IF THERE ARE OTHER EXERCISES THAT DO, ACCESS THE VIDEOS BELOW AND BEGIN TO LEARN WHAT YOU'RE DOING WRONG! – 99% OF THE TIME IT'S IMPROPER SETUP FOR YOUR BODY STRUCTURE AND FOR THE FUNCTION OF THE MUSCLE!
WANT TO BECOME A MASTER IN THE GYM?
Get our most comprehensive MI40 muscle building program ever, Hypertrophy Execution Masterclass!
Testimonials found at hypertrophymastery.com and/or from BenPakulksi.com and MI40Nation.com are unverified results that have been forwarded to us by users of the MI40 workout programs, and may not reflect the typical purchaser's experience (as are described above,) may not apply to the average person and are not intended to represent or guarantee that anyone will achieve the same or similar results. If we have disclosed typical results based on information provided to us by a manufacturer or other reputable third-party source, you should presume that the typical results as stated are more reliable than the testimonials and other examples found at hypertrophymastery.com and/or from BenPakulksi.com and MI40Nation.com. However, you should always perform due diligence and not take such results at face value. We are not responsible for any errors or omissions in typical results information supplied to us by manufacturers or other reputable third parties. If a product or service is new, you understand that it may not have been available for purchase long enough to provide an accurate results history. Again, it is possible that even with perfect use of the program, you will not achieve the results described in testimonials. They are meant to be a showcase of the best results the program has produced, and should not be taken as the results a typical user will get.