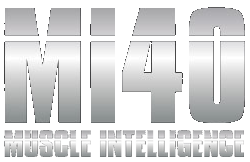 Execution for Recomposition
THE IMPACT OF BIOMECHANICS
BODY RECOMPOSITION, THE GOAL OF 'SIMULTANEOUSLY' LOSING FAT AND PUTTING ON MUSCLE, IS OFTEN IGNORANTLY DESCRIBED AS AN IMPOSSIBILITY.
It is in fact absolutely possible for the people who are wise enough to challenge this conventional paradigm and optimize their training.
To do this, it's vital to understand the reality of what effective exercise must consist of, while matching that to Intelligent Nutrition Principles.
It's not about WHAT you do, but HOW YOU DO IT that becomes the guiding principle determining your success.
HOW YOU PERFORM EXERCISE BECOMES EXPONENTIALLY MORE IMPORTANT TO MAXIMIZING RESULTS IN LESS TIME.
While you can't expect to lose fat or gain muscle at the same rate as when you are completely dedicated to one or the other; you can maintain an aesthetically fit, lean and muscular physique year-round by implementing a recomp-based training approach.
Many people have the goal to stay lean year-round or get leaner while maintaining performance and even adding muscle.
The common and misguided approach is to simply add cardio to your hypertrophy routine.
The level of primitive thought here parallels the Flat Earth theorists.
The controversial reality is, it's an ineffective and often counterproductive way to accomplish fat loss that can often lead to muscle loss and have negative influence on your hormone balance, while contributing to long term difficulty in keeping fat off.
Certainly, some HIIT or Steady State cardio can be a part of your recomp plan, but the easier and faster way to having a physique you like in the mirror year-round is achieved by making your muscles greedy.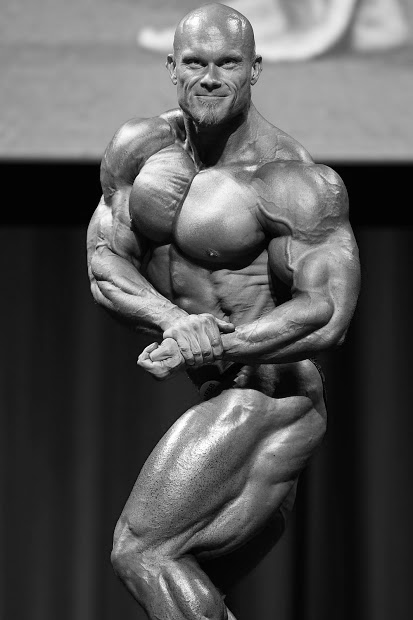 WHAT I MEAN BY GREEDY, IS THAT YOU TRAIN IN A WAY THAT MAKES YOUR MUSCLE MUCH MORE LIKELY TO TAKE UP NUTRIENTS THAN YOUR FAT CELLS.
This allows you to keep muscle, or even grow muscle, while starving off the fat tissue.
This is absolutely essential since when in a recomp phase, most people will be at a near maintenance calorie amount.
We call this nutrient partitioning.
Partitioning more nutrients to lean tissue and it's accomplished with well executed training and nutrient timing.
In order to make muscles take up more nutrients, the proper stress must occur in training.

When a muscles cell is taxed from an energy standpoint, meaning it is burning through lots of glucose, and its mitochondria are working tireless to keep up with the energy demands, a few pathways are activated:
You muscles sense the need to take in more fuel, so they will actually push glucose transporters to the cell membrane so they can get glucose from the blood, without even needing insulin.
Additionally, they will start burning as much fat for fuel as possible to save glucose.
Lastly, they will activate your enzymes that build glycogen, which is how you store glucose.
This means long after your last set, your muscles will still be taking up glucose and storing it for your next workout session.
All of this combined will turn your muscles into sponges to soak up carbohydrates / glucose.
When your muscles get greedy like this, your liver and your brain communicate to the fat cells, that they will need release more fatty acids, and tells your body to start using that fat to fuel your day to day activities.
This is the perfect scenario if your goal is physique recomposition.
OPTIMISING NUTRIENT PARTITIONING
So how do you actually accomplish this nutrient partitioning effect in the muscles?
Muscles have to be taxed from an energy standpoint.
Typically, as we fatigue, the body reflexively wants to avoid taking any individual muscles to failure.
As soon as they get a little metabolically stressed, the body looks for other ways to do the work.
Your body is very protective in terms of not trying to completely exhaust a muscle, a depleted muscle is prone to injury or could lead to your impending doom.
This usually results in recruiting other muscles to assist, so that muscle can rest or catch up in terms of its energy and fuel source.
This adaptation is very useful if you're being chased by a Lion, but not great when it comes to getting shredded abs, or muscle striations.
So mentally, and with execution, you have to override that primal instinct to cheat and use other muscles.
YOUR BODY IS VERY PROTECTIVE IN TERMS OF NOT TRYING TO COMPLETELY EXHAUST A MUSCLE, A DEPLETED MUSCLE IS PRONE TO INJURY OR COULD HAVE LED TO YOUR IMPENDING DOOM.
You must laser-target and keep the muscle working as hard as possible, never letting other muscles do the work.
This means mindfully keeping constant tension, and continuing to push that muscle without change in execution.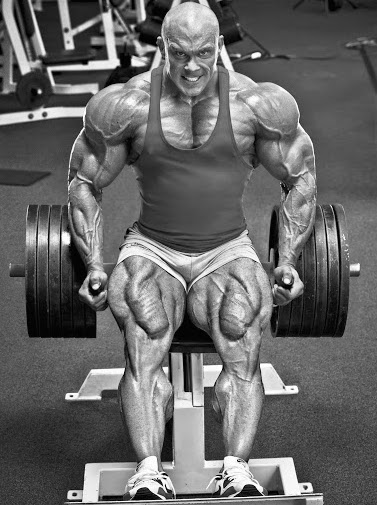 If you start with bad execution, then it will take an excessive amount of reps, sets, and volume to get to the same amount of fatigue than if your execution is done with laser-like precision.
The amount of overall work it takes to fatigue a muscle is significantly less when you can maintain tension and effort in that muscle with good execution.
Now equate this fact to the reality that less overall system stress and inflammation is accumulated, and realize the tremendous necessity of Precision Execution.
WHY CAN'T I JUST DO MORE?

A byproduct of intense weight training is it creates a lot of oxidative stress.
This is important because it signals many of the benefits, but when in excess, it increases inflammation to the point that our cells actually won't take in extra nutrients.
When a cell is inflamed, it wants to clear things out, not bring them in.
So if you want to create a, "nutrient partitioning", or uptake effect, it's all about efficiency in training, not how long and hard you work.
Add to this that short, more precise workouts will help keep cortisol levels in check, and keep your nervous and immune system healthy, so that you can sustain high levels of effort, your ability to recomp your body is even more in your conscious control.
Things to remember:
Precise, laser targeted tension will ALWAYS be better for long term, sustainable, and injury free results.
Precision Execution is the ability to isolate one muscle, lock the body in place, and direct maximum tension through that single muscle while completely eliminating extraneous movement and inertia (swinging).
For more on this, access the videos below which cover setup and important cues!
WANT TO BECOME A MASTER IN THE GYM?
Get our most comprehensive MI40 muscle building program ever, Hypertrophy Execution Masterclass!
Testimonials found at hypertrophymastery.com and/or from BenPakulksi.com and MI40Nation.com are unverified results that have been forwarded to us by users of the MI40 workout programs, and may not reflect the typical purchaser's experience (as are described above,) may not apply to the average person and are not intended to represent or guarantee that anyone will achieve the same or similar results. If we have disclosed typical results based on information provided to us by a manufacturer or other reputable third-party source, you should presume that the typical results as stated are more reliable than the testimonials and other examples found at hypertrophymastery.com and/or from BenPakulksi.com and MI40Nation.com. However, you should always perform due diligence and not take such results at face value. We are not responsible for any errors or omissions in typical results information supplied to us by manufacturers or other reputable third parties. If a product or service is new, you understand that it may not have been available for purchase long enough to provide an accurate results history. Again, it is possible that even with perfect use of the program, you will not achieve the results described in testimonials. They are meant to be a showcase of the best results the program has produced, and should not be taken as the results a typical user will get.