Execution for Maximal Muscle Growth
PROPER EXECUTION IS ESSENTIAL FOR OPTIMIZING MUSCLE GROWTH…
No s#*t, right?
There'll be no prizes for most controversial statement of the year with that.
BUT, you'd be surprised at how many people fail to give execution the proper attention it deserves.
Despite what your favorite YouTube celebrity might say, you can't just throw some heavy weights around to get huge and jacked.
Even if you already know that and adhere to our established principles, you should continue your education today by reading this article.
Understanding the WHY'S is essential for training with 'Muscle Intelligence'.
Consider this article a MUST READ!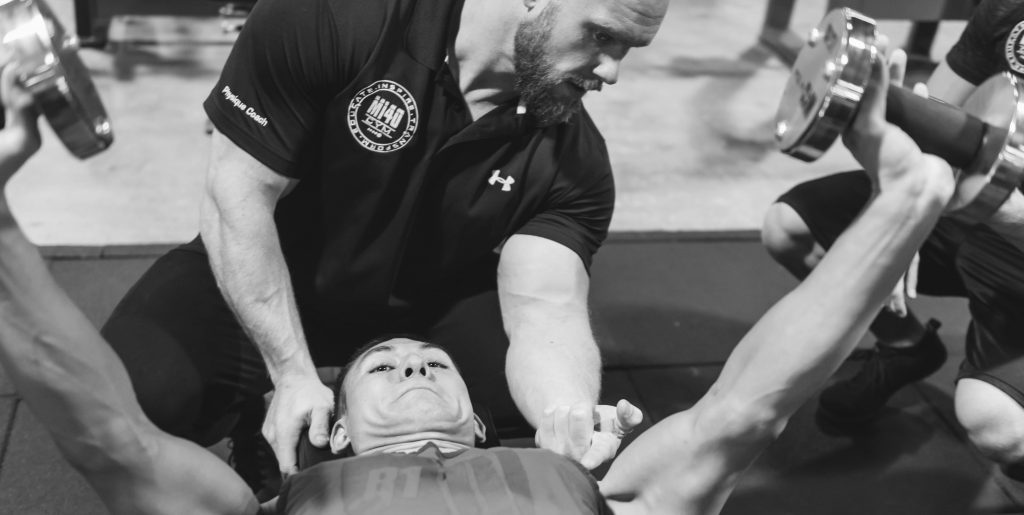 LET'S SIMPLIFY THE STIMULUS FOR MUSCLE GROWTH INTO THE LOCAL AND SYSTEMIC
Local being everything that happens within the muscle, as well as its receptors.
Systemic being factors outside the muscle itself such as growth hormone release from the pituitary, circulating testosterone, and systemic counter regulators like cortisol and inflammation.
Of the two (local and systemic), the local is the much more powerful stimulus, and in many ways necessary for the muscle to actually take advantage of any systemic stimulus.
This is why simply having elevated levels of hormones, naturally or artificially, still requires training for muscle growth.
Locally, muscles respond to tension, mechanical damage and biochemical stress generated during training.
Each of these stimuli has a threshold, that, when reached, will stimulate a pathway that ultimately leads to hypertrophy.
In a beginner, the threshold is incredibly low, which is why even the worst program with terrible execution can result in beginner or "newby" gains.
As you train, the threshold for stimulating muscle growth increases because the muscle adapts, and becomes more efficient as well.
Execution is the key to being able to continually hit the threshold for muscle growth as your body and muscles adapt.
In order to keep increasing the stimulus of tension, you have to be able to make an individual muscle contract harder and harder, with greater amounts of direct tension, especially as you get tired.

You see, typically when the loads go up, or you get fatigued from reps or volume, you find more muscles, or momentum, or some other form of "cheating" to continue moving the weight.
While this will allow you to move more weight for more reps today, it will actually decrease the tension stimulus in that muscle.
It doesn't matter if you work longer or harder if the muscle you are trying to grow isn't working hard and long enough to reach its threshold for hypertrophy stimulus.
YOUR BODY IS DESIGNED TO CHEAT AND DISPERSE TENSION, NOT CONCENTRATE IT LIKE OUR GOAL IS DURING HYPERTROPHY TRAINING.
This is where a lot of people plateau, and the first thing they do is try adding more work.
More sets, more volume.
Unfortunately when we are talking about tension, it's not just time under any amount of tension that matters.
It has to be time under a significant and direct amount of tension, so:
Doing more low quality reps will not help you stimulate hypertrophy.
For example: If you do more reps on the bench press but you end up using mostly your front delts and triceps… then those extra reps aren't actually helping you grow your chest because most of the tension is elsewhere!
WHAT ABOUT "MECHANICAL DAMAGE" & "BIOCHEMICAL STRESS"?
THE KEY TO CREATING BOTH OF THESE IS, YOU GUESSED IT… TENSION!
The end to end pulling between two ends of a muscle.
Mechanical damage is going to be accomplished by having volume of high tension work, especially in the eccentric range.
Biochemical stress is accomplished more by having continuous tension for extended periods, taxing the same muscle's energy production and waste removal systems.
However even the biochemical stress will require a high degree of direct tension to reach the threshold.
Low quality work will make it hard to reach the threshold for all these stimuli as the tension is innately dispersed among the largest and least fatigued muscles.
WHEN YOU MASTER EXERCISE EXECUTION YOU BECOME A MASTER OF CONTROLLING MUSCLE TENSION!
Then the limiting factor becomes how much stability you can maintain in the rest of your body while you aggressively maximize tension in a single muscle (this is an advanced concept).
You control where the tension is, how much it is, and keep it continuous throughout your set.
This is essential for getting the physiological effect of any written program.
Sets and reps are meaningless unless you are actually accomplishing the desired intensity and duration of tension that those sets and reps are meant to accomplish.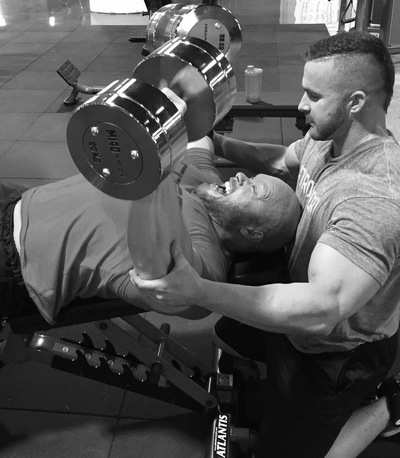 WANT TO BECOME A MASTER IN THE GYM?
Get our most comprehensive MI40 muscle building program ever, Hypertrophy Execution Masterclass!
Testimonials found at hypertrophymastery.com and/or from BenPakulksi.com and MI40Nation.com are unverified results that have been forwarded to us by users of the MI40 workout programs, and may not reflect the typical purchaser's experience (as are described above,) may not apply to the average person and are not intended to represent or guarantee that anyone will achieve the same or similar results. If we have disclosed typical results based on information provided to us by a manufacturer or other reputable third-party source, you should presume that the typical results as stated are more reliable than the testimonials and other examples found at hypertrophymastery.com and/or from BenPakulksi.com and MI40Nation.com. However, you should always perform due diligence and not take such results at face value. We are not responsible for any errors or omissions in typical results information supplied to us by manufacturers or other reputable third parties. If a product or service is new, you understand that it may not have been available for purchase long enough to provide an accurate results history. Again, it is possible that even with perfect use of the program, you will not achieve the results described in testimonials. They are meant to be a showcase of the best results the program has produced, and should not be taken as the results a typical user will get.